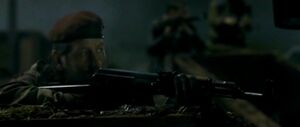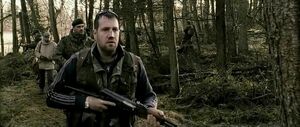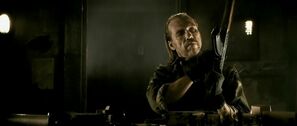 Norinco Type 56

Manufacturer

State Factory 66 (1956-1973)
Norinco (1973-Present)

Service

1956-present

Users

Ammunition

7.62x39mm

Appearance

Outpost
The Norinco Type 56 is the Chinese variant to the AK-47 and the AKM assault rifles. It started production back in 1956 by State Factory 66 until 1973, which was where State Factory gave Norinco the license to manufacture the weapon.
In the Outpost film; there are three Mercenaries that utilize the Norinco Type 56 and these mercenaries are Prior, Voyteche and McKay. Each one has a collapsible stock and a 30 round magazine.
Mercenaries Prior (Richard Brake), McKay (Michael Smiley), and Voyteche (Julian Rivett) all carry folding-stock Norinco Type 56-1 rifles.